SOUKOS ROBOTS SA company, regarding environment protection and respecting tendency of society for recycling, has developed the "ROBOTIC RECYCLING STATION" - "RRS", a revolutionary solution that has achieved the separate collection and recycling of the waste material with ecological and hygienic way. 
The structure and the operation of the "Robotic Recycling Station" and its modern technology, makes it the most competitive product of its kind.
The "ROBOTIC RECYCLING STATION" is suitable to be placed in all areas where there is INTENSE public activity and places with lots of visitors due to special promotion, beauty and cultural-historical value.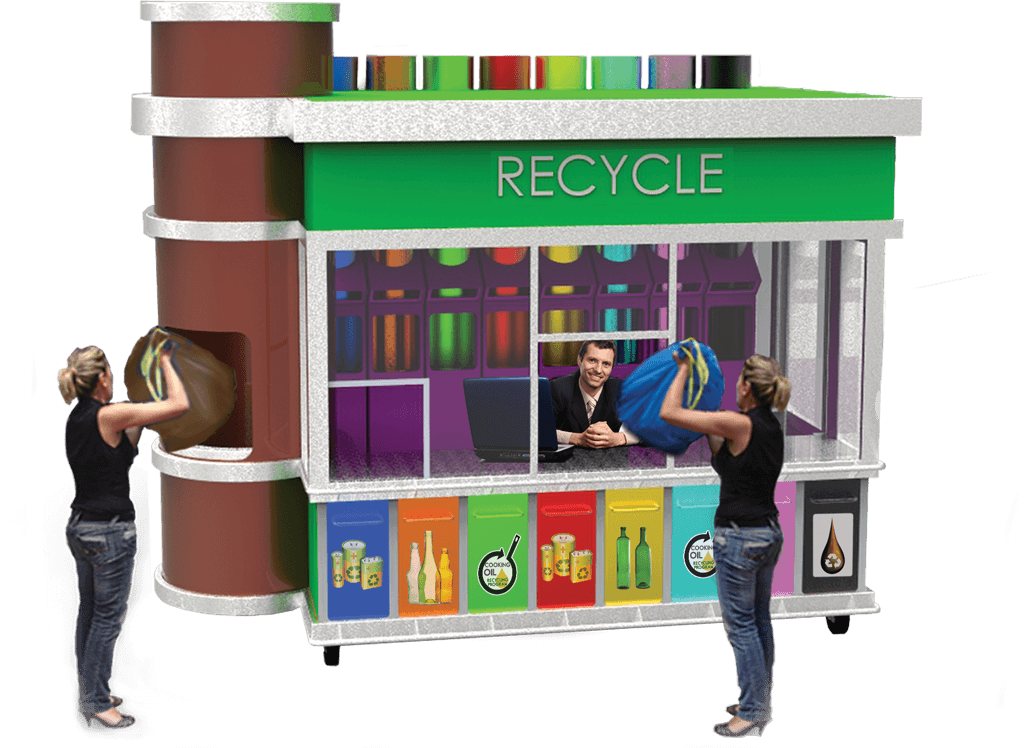 ADVANTAGES
•    «Source separation-sorting out» of recyclable materials with ecological and hygienic way.
•    Large capacity for treatment-storage of recyclable materials.
•    Low cost to operate.
•    Technology friendly to the environment.
•    Automated operation.
•    Contributes to the elimination of landfills.
•    The profits by selling recycled materials that are collected in the robotic recycling station are enormous.
•    Possibility for rewarding recycling.
•    The purchase costs of a new Robotic Recycling Station are decreased, with the exploitation of advertising surfaces.