The vertical elevator is a product of development, design and manufacture of INDUSTRIAL ROBOTS SA. A safe and successful transportation of raw materials can be attained with the help of the vertical elevator.
The vertical elevator consists of...
The belt for the material transportation
The electrical gear box
The metallic cover, equipped by supervising and control gates
The bottom head (foot) with the stretch system of the belt and the blockage latches.

The belt according to the material that carries out can be equipped with:
1.Special buckets (bucket elevator)
2.Special cleats (cleated elevator)

The vertical elevator can operate continuously. Its Output, Power consumption as well as its dimensions vary according to customer's requirements so as to meet the needs of each desired installation.
MAINTENANCE AND TECHNICAL SUPPORT
INDUSTRIAL ROBOTS Company offers full technical services internationally on its installed machinery even in the most remote areas.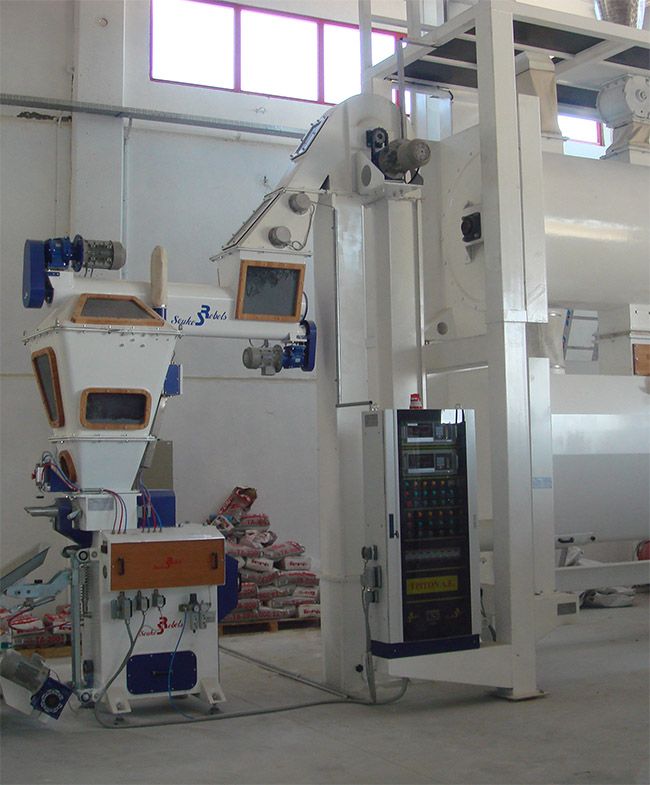 INSTALLATION
The fully trained personnel of INDUSTRIAL ROBOTS Company has extensive experience in installing and setting in operation all supplied machinery. They are  delivered in full and normal operation, after many strict trials. The Quality Assurance System for this machinery is according to the standard EN ISO 9001 and EN ISO 14001.
Technical characteristics
Output:1-5tn/h
Construction material:Steel construction
Power consumption:5-40 HP
Operation voltage:380V